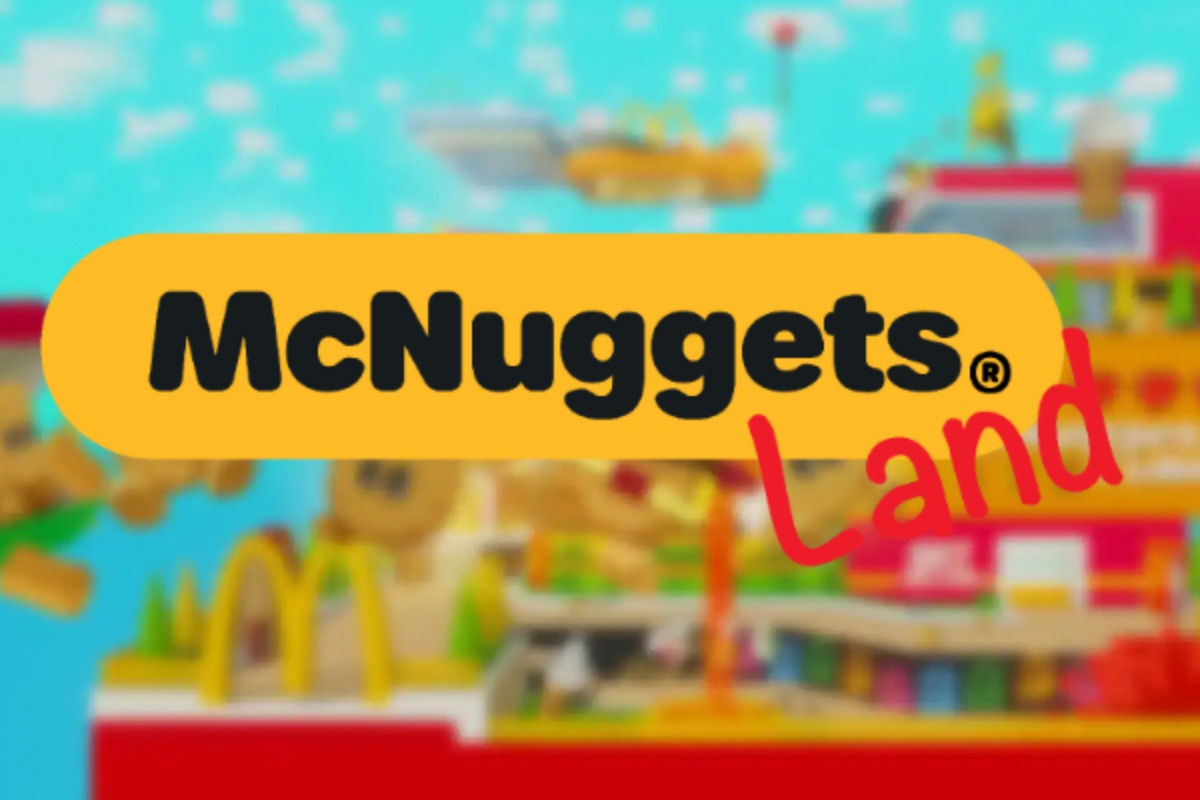 McDonald's Hong Kong collaborated with The Sandbox to create McNuggets Land, an immersive Web3 experience to celebrate the 40th anniversary of Chicken McNuggets.
This virtual world offers users an immersive journey through a hidden factory and a historical tour of the popular chicken snack.
McNuggets Land also offers quests and challenges to gamers who set out to win sandbox utility tokens.
These tokens can be used to purchase virtual goods and customize avatars within the platform.
In addition, users in Hong Kong have the chance to win exclusive 365-day free Chicken McNuggets coupons that can be redeemed at any of the chain's restaurants.
Users can connect to the virtual world with only one email address.
McDonald's isn't the only one offering its users a Metaverse experience. Many companies are using the virtual world experience to introduce online loyalty programs to market their products to younger audiences.
Sébastien Borget, co-founder and COO of The Sandbox, expressed his excitement about the collaboration with McDonald's, which he believes takes The Sandbox to new heights and brings them closer to mass adoption of the Metaverse, which has been their ultimate goal.
McDonald's History with Web3
Notably, McDonald's is not in the Web3 world, a territory the fast food chain has explored before.
Last October, McDonald's announced the acceptance of bitcoin USDT payments in Lugano, Switzerland in collaboration with payment facilitation provider GoCrypto.
In 2021, McDonald's will release a collection of 188 non-fungible tokens (NFTs) to celebrate its 31st anniversary in the Chinese market.
The partnership between McDonald's and The Sandbox highlights a growing trend of global brands venturing into the virtual world.
Sandbox has already established collaborations with several major companies including Warner Music Group, Ubisoft, Gucci and Adidas.
Entertainment icons such as Snoop Dogg, The Smurfs, Care Bears and The Walking Dead have also collaborated with the Web3 firm.
With the recent introduction of self-publishing on the sandbox platform, partners can now fully unlock the potential of Metaverse and monetize their brands by making their unique customer experiences widely available.
This feature allows brands to launch experiences directly on the platform's map, increasing engagement and interaction with their audiences.
McDonald's decision to venture into McNuggets land with The Sandbox is a testament to the growing importance of the metaverse in brand-building strategies. Speaking on the occasion, McDonald's Hong Kong CEO Randy Lai said:
"Rooted in Hong Kong for 48 years, McDonald's has always strived to deliver innovative experiences and moments of joy, we are excited to collaborate with The Sandbox to provide a fun web3 metaverse game experience based on McDonald's for our customers."