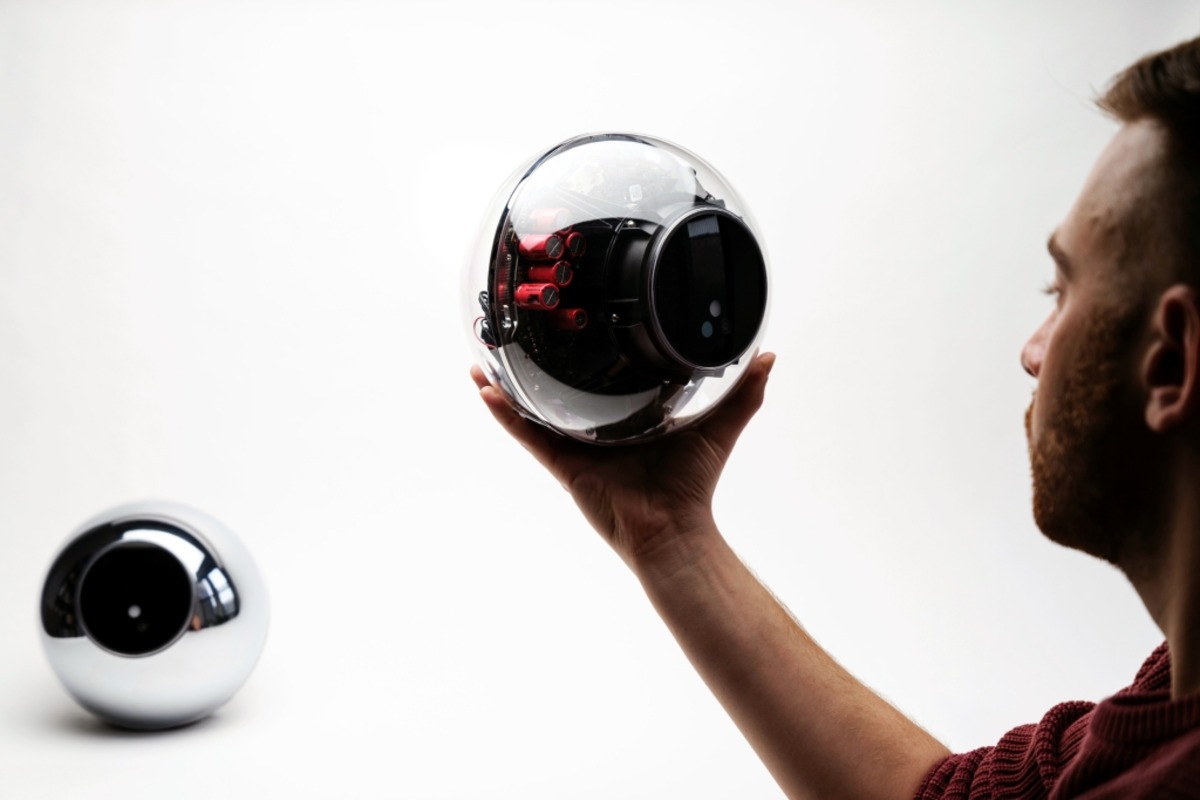 On Monday, June 24, WorldCoin, a cryptocurrency and digital ID project led by OpenAI chief Sam Altman, launched after years of development to create a "privacy-preserving" global identity system.
The goal is to create a trusted solution to separate humans from online AI, facilitate global identification processes, and significantly increase economic opportunities.
To participate in the project, customers will need to use the biometric verification tool "ORB" to scan their eyeballs and receive a unique "World ID" in return. The scan proves their "humanity", which is becoming increasingly valuable in a world dominated by artificial intelligence.
"WorldCoin includes a privacy-preserving digital identity (WorldID) and, where the law permits, a digital currency (WLD) derived only for being human," the co-founders said. "We hope that, where the rules are less clear, such as in the US, steps will be taken so that more people can benefit from both."
Founded in 2020, WorldCoin has received significant funding of approximately $250 million, with key backers such as Andreessen Horowitz, Khosla Ventures and Reid Hoffman.
The identity technology and the WorldCoin token are now being introduced internationally.
Users can download the World app, the startup's protocol-compatible wallet software, and visit Orb to receive their World ID.
Critics have raised concerns about the use of biometric data for identity verification, particularly the privacy risks associated with collecting and storing such data. Some see the incentive for early users of the project as an unusual bribe.
Additionally, given that the purpose of blockchain technology is generally to maintain anonymity, others question the basis of using WorldCoin to identify individuals in such a personal and precise manner.
An Unknown World: Exploring WorldCoin's Ambitious Project and Token Launch
WorldCoin, led by Sam Altman and Alex Blania, is making a splash as the latest major project in the world of decentralized technology.
Backed by the success of OpenAI's ChatGPT, the venture has attracted attention and ignited a race to develop advanced AI technologies.
At the core of WorldCoin's mission is its "proof of identity" system, designed to address concerns about employment and online identity threats.
Developed by Tools for Humanity, the software development kit (SDK) enables other apps to use World IDs of individuals, earned through verification by Orb, as secure login credentials.
As WorldCoin's token launches, the project enters an exciting new phase.
With around 150 orbs currently operational and 2 million people signed up, it aims to activate 1,500 orbs by the end of the year, expand into new markets and attract more sign-ups through a token launch.
Blania envisions that the token will create a "different world" with defined value and unpredictable change.
Interestingly, the WorldCoin token will not be directly listed on exchanges, but instead broadcast to users, thereby gradually gaining real-world value in fiat-driven markets.
Total token supply is limited at 10 billion "WLD" tokens for the first 15 years, with a maximum circulating supply of 143 million at launch. According to CoinGecko, WLD debuted at a price of $1.70 per token and has gained over 20% on crypto exchanges.
As the WorldCoin project unfolds, it promises to venture into uncharted territory, reshaping the landscape of decentralized technologies.
If successful, WorldCoin could bring significant economic opportunities, provide a reliable solution to separate humans from AI online while maintaining privacy, enable global democratic processes and potentially pave the way for AI-funded UBIs, according to the project statement.